Plan & Prototype
Our initial meetings focus on understanding the goals and objectives of your project. From your goals and objectives we develop a visual prototype of your site with you on the fly. This helps us understand exactly what you want and helps you know exactly what you would be getting if you proceeded with us. Best part is we do this free. Create & Design
We believe that in a matter of a few seconds a potential customer of your website makes a choice if they are going to stay at your site or not. Design is all about understanding your demographics. We work with you to get design that will accomplish your goals and objectives for each of your different target markets driving them to your intended purposes.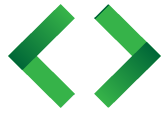 Develop & Test
Once we have a clear plan in place and killer design approved, the next step is coding and testing. We have done coding for now over ten years and the coding is pretty clear cut for us.  We can help you get your site hosted and live. Once your site is operating we want to work with you to further refine the site to meet your goals and objectives.